The Lo Life
May 19
One Year Ago
One year ago today, I sat at someone else's tiny kitchen table in someone else's tiny studio apartment in Bankers Hill, looking up at my dad. Before me was a stack of papers, each awaiting my initials. Then at the end, a signature. I looked up at my dad one last time for a re-assuring nod, put pen to paper, and that was it. I was 26, single, and had just signed the lease for my first apartment I was to live in alone.
"I … my boyfriend and I just broke up," I stammered.
"Oh honey, we see that all the time."
Then suddenly, it was just me in the middle of 500 square feet and I took this picture. I posted it on Facebook with the caption, "It's officially mine!"
If it sounded like I was celebrating, I assure you I wasn't.
Not only had the boyfriend of two years with whom I had lived and gone through Catholic confirmation so we could get … ugh … and I recently broken up, but I discovered that my previous boyfriend had cheated on me for much of our relationship. The lovely girl he cheated with felt the need to let me know that more than two years after the fact in a Facebook message received at the height of my sadness over my current break-up. My response to her was swift and rife with my favorite four-letter words.
What the…? I was devastated and confused about what had just happened to the life I thought I knew. I was terrified. And I was positive I wouldn't be able to do it on my own and have to move in with my parents. Oh God, I can't move in with my PARENTS. What a loser! Actually, I wasn't so worried about looking like a loser as I was about my parents' dog, Abby, which I'm convinced is really a sloth bear, who snores worse than the fattest fat man on the loudest train you can imagine. Maybe it was because of the sloth bear, or maybe it was because of me. Whatever the reason, I got that lease and began living on my own for the first time in my 26 years.
There were many other emotions that came and went those first couple of months, but I want to keep those to myself. Dealing with a crushing break-up is hard. Dealing with a crushing break-up, being kicked out of your home, scrambling to put together the money you need for a deposit and should have been saving all along, and learning to live on my own for the first time is harder. I had a ton of support, though. My supportive parents were just a few blocks away. My sister and brother-in-law were even closer. What can I say? We Foxes always find each other. I had friends with huge, open arms. My sorority big sis, one of my closest friends in the world, lives in L.A., but we texted every day, multiple times a day, for months. Any irrational thought I had about him, she calmed. Any feelings of wanting to give up, she squashed. With her and my army of loved ones, I slowly started to be OK.
Then, I started to be really OK. It's fascinating how the mind works. I was so mad at people who told me time would heal all. Screw you. You don't know how this feels. I would soon find out they did know how it felt, and that's why they knew time would do the trick.
Turns out they were right. Time kept passing and soon, I wasn't just accepting of my "situation," I was loving it. I decorated. I had a huge housewarming party. I discovered the beauty of living within walking distance of bars, then I discovered the beauty of windows you can climb through. Because, you know, sometimes you forget your keys at home … or in your purse … or fine, the key is in the door and what-the-hell-it-won't-open-the-lock-must-be-broken. Blame it on red wine-induced user error. I set my pillow on fire with a candle, then my stove with I'm-still-not-quite-sure-what. I had friends over for wine, went to bed early when I wanted, stayed out late when I felt like it, and made dinner for one. I paid my own rent and bills. I figured how to afford it all and when I finally did, it was the best feeling in the world. I was having the time of my life.
I started to date. It felt really weird and made me sad, so I stopped. Apparently that weird, sad feeling means you're not ready and when you're not ready to do something, you don't do it. Oh, so that's why… That's an entirely different story, though. I leaned how to be alone and enjoy it, and I found plenty of happiness - no relationship required. So when I met this cute, older, dark-haired guy at El Camino the night my friends dragged me out, I thought I didn't want anything to do with him. And when we went on a date a few weeks later and unloaded our baggage on each other, I was sure I didn't want anything to do with him, nor him with me. So nothing really changed.
Except everything changed. I got promoted at work. I joined The Junior League and made the most amazing friends. I volunteered often. I baked. I wrote. I traveled. I figured out what I was good at and what I liked to do and did it all. And I continued to see that dark-haired guy I met that night at El Camino every now and then.
I went to New York City on a whim and toyed with the idea of moving simply because I could. I had an weekend thee, but something was missing. When I came home and couldn't help falling in love with the dark-haired guy, I knew what it was and what I wanted from that moment on.
Seven months later, I'm still here and I've never been happier. I still live on my own - The Boyfriend Formerly Known as That Dark-Haired Guy and I agreed early on that we wouldn't live together 'til, well, you know. He's the most amazing guy I've ever known. Our relationship is everything I've ever wanted in one. We laugh at all hours, even the God-awful morning ones before I've had my skinny vanilla latte. We want the same things in life. We share the same core beliefs. He knows a lot about things I don't and teaches me something new all the time. We inspire and support and adore each other. I hear that's what a happy, healthy relationship should be like. I never thought it was in my cards, but I guess I got really lucky.
I told him in the beginning he would never be my best friend. I had best friends and there was no way I was going to make a guy one of them again. Been there, done that. He's changed my mind about what it means to have the person you're in love with be your best friend. It can be done. Back to the subject of "you know," I have a lot of friends who are married, getting married, and/or having babies. I want all of that, but I've never been more content letting things come. And it'll all come - I'm pretty sure of it now.
Mar 07
Food52 has done it again, this time with the world's most perfect meatloaf. I know what you're thinking: THAT'S GROSS, DUDE! But you would be wrong because meatloaf is actually quite good. Like meat? Like it shaped into balls? Then why not shaped into a loaf? And while you're at it, why not make it turkey so it's healthy and mix it with seasoned breadcrumbs, a couple of eggs, and chopped rosemary, then slather it in an oh-God-so-good sauce of brown sugar, spicy mustard, apple cider vinegar and tomato puree? Then you bake that shit for 90 minutes or until your studio apartment smells so good you want to eat it. Eat your apartment, I say! Anyway, here's the recipe.
2 pounds ground turkey
1/4 cup fresh rosemary, chopped
1 cup seasoned breadcrumbs
2 eggs
1 15-oz. can pureed tomatoes
1 teaspoon mustard
1 Tbs. apple cider vinegar
2 Tbs. brown sugar
Salt and pepper to taste
Preheat the oven to 375 degrees Fahrenheit.
Mix the turkey, breadcrumbs, rosemary and eggs, and season with salt and pepper. Press into a loaf pan.
Whisk the remaining ingredients, season with salt and pepper, and pour on top of the meat. 
Poke holes in the meat so the sauce seeps through. Cover with foil and bake until internal temperature reaches 160 degrees Fahrenheit or about 90 minutes.
Feb 23
70 degrees at 7 p.m. means Coronas with lime are very necessary. (Taken with instagram)
Feb 16
I love to cook, but I really love to cook for the wonderful people in my life. So in honor of Valentine's Day, I treated an intimate group of my friends to a brunch buffet featuring recipes from Food52 (www.food52.com) and Smitten Kitchen (www.smittenkitchen.com). Some people like to look at porn, I like to read food blogs. 
Here's what I made: 
Spinach and Gruyere Strata
Meyer Lemon and Cranberry Scones
Rustic French Honey Cake
Quinoa and Kale Crustless Quiche
Everything was so good, but the strata was the winner by a long shot. With a base of thick, fresh bread cut into cubes, a pretty green layer of spinach (frozen kind works so long as it's thawed) and alternating layers of shredded mozzarella and gruyere, drenched in a mixture of nine, count 'em, nine eggs and milk, plus a hefty squirt of Dijon mustard and S&P to taste, this dish was made to make Paula Deen blush. But oh child was it good.
My favorite, though, was the scones. I pulled them from the oven at just the right time, so they were fluffy and bursting with color and flavor, which I attribute to the fresh cranberries (a must). I've started dabbling in going off recipe - I'm a by-the-book-cook to be sure - so I shaped the scones into hearts, added some mint sprigs and served them with a side of whipped cream. So. Good.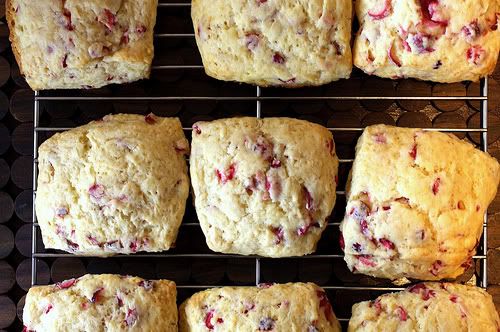 The Rustic French Honey Cake didn't get very good reviews online, but the pictures were too pretty to resist, so I went for it and I'm glad I did. The house filled with the smell of honey well before the cake was done baking and once I pulled it out, it was perfection. Light, moist cake, flavored with chopped prunes and honey to make it sweet, but not too. It was scrumptious.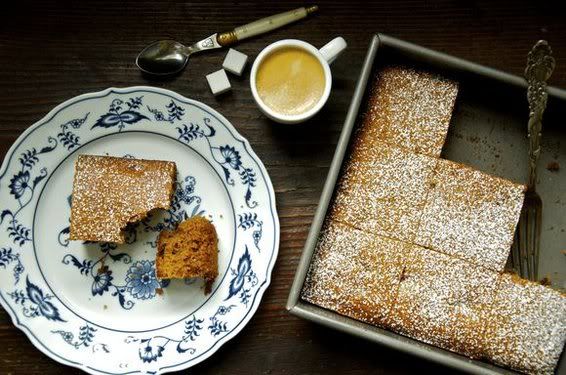 The quiche got good reviews from my friends, but I wasn't a fan. It lacked flavor, and the texture was too much like a dinner entree instead of a brunch dish.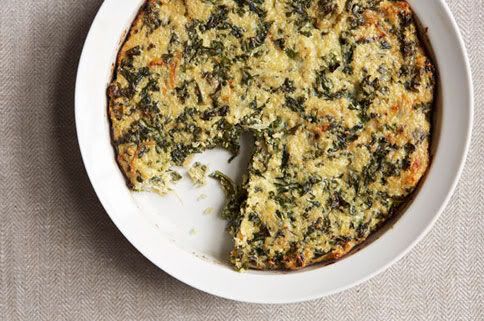 In any case, I was so busy cooking and hostessing that I forgot to do my favorite thing of all: take pictures of the food! I know, I'm totally guilty of that. Aren't I annoying? So, here are some pictures I borrowed from Food52 and Smitten Kitchen. Enjoy!
Feb 11
So I made brunch for some of my friends today and it was gooooood if I do say so myself. We had:
Spinach and Gruyere Strata
Meyer Lemon and Cranberry Scones
Rustic French Honey Cake
Quinoa and Kale Crustless Quiche
Booze!
Mmmm. The strata was everyone's favorite - with nine eggs, two types of cheese, whole milk, chunks of French bread, it's no wonder. Paula Deen would be proud, therefore I'm ashamed.
Recipes courtesy of food52.com and smittenkitchen.com. 
Jazz brunch at The Bellefontaine. Splendid job, Miss Fox! Stomach is happy. (Taken with instagram)
Feb 08
Chocolate mint plant behind our table at Prepkitchen in Little Italy. Love! (Taken with Instagram at PrepKitchen - Little Italy)
Feb 04
[video]
Jan 20
Jan 08
Oh no, it's another post about food. You guys, I promise I do more than just eat (I just got back from the gym, I swear). 
Today's food photo comes courtesy of my lunch AKA leftovers from last night's dinner AKA spicy sausage, escarole and white bean stew. I know it looks ugly, but it was so good. So, so good, and so, so easy to make. And with chunks of hot Italian sausage, cannelloni beans and escarole steeped in red wine vinegar, your man will love it, too (mine did!). Oh, and did I mention it's uber-healthy and packed with all sorts of cheap ingredients to boot? Winner winner beans and sausage dinner! Wow.
Oh, and do yourself a favor and make your own dang garlic bread, will you? Get a crusty loaf of something good (I think my boyfriend picked out a garlic loaf), slice it up, mince some garlic and mix it with butter (I prefer the fake stuff for an extra healthy kick), sprinkle with Parmesan, and broil. Voila!
Spicy Sausage, White Bean and Escarole Stew
1 Tbs. extra-virgin olive oil
1 medium yellow onion, chopped
3/4-lb. hot Italian sausage (I like substituting turkey sausage for an extra healthy kick) 
2 medium cloves garlic, minced
2-15 oz. cannellini beans, rinsed and drained
1 head of escarole (kale is good, too!), chopped into 1-in. pieces
1 cup low sodium chicken broth
1/4 cup red wine vinegar (plus more to taste)
Salt
1/4 cup grated Parmigiano-Reggiano 
Heat the oil in a heavy 5- to 6-qt. Dutch oven over medium heat. Add the onion and cook, stirring occasionally, until tender, for 5 to 6 minutes. Add the sausage, raise the heat to medium high, and cook, stirring and breaking up the sausage with a wooden spoon or spatula until lightly browned and broken into small (1-inch) pieces, for 5 to 6 minutes. Add the garlic and cook for 1 minute, then stir in the beans. Add the escarole to the pot in batches; using tongs, toss with the sausage mixture to wilt the escarole and make room for more.
When all the escarole is in, add the chicken broth, cover the pot, and cook until the beans are heated through and the escarole is tender, about 8 minutes. Season to taste with the vinegar and salt. Transfer to bowls and sprinkle each portion with some of the Parmigiano.
Come join SoupaPalooza at TidyMom and Dine and Dish sponsored by KitchenAid, Red Star Yeast and Le Creuset.
[video]